iLotto.com is advertized as a "free" online lottery service, but many people think this is just a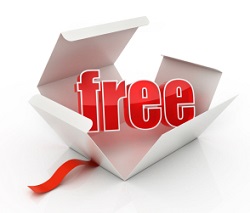 misleading statement to try and get people in through the front door as such, and then make them pay once they have registered an account. The lottery prize money is always generated by the participants, so how can iLotto be free to use?
The reality is that it is actually a free service with no gimmicks or misleading information. They do offer a "Premium" membership as well, and this is how they make their money. But you do not have to sign up for this in order to play the daily lottery. Of course there are benefits to having a premium membership, they need to make it an attractive offer to get people to sign up, but you can still play for free every day if you wanted too.
Online Casino's such as Captain Cooks Casino do not offer lotto, so if you like to have a little flutter every now and then and you want to be able to play for free, then iLotto is an ideal option.
What are the differences between a free & a premium iLotto account?
The main difference between the free and premium membership with iLotto is automation. If you are a free member you will need to log in to your account each day during the allotted hours and enter your numbers for that days drawing. So if you wanted to play every day, which you are able to do on a free account, then you will need to make sure you log in and enter your desired numbers.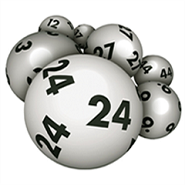 You need to choose 6 numbers between 1 and 49, with no duplicate numbers allowed. If you want iLotto to pick them for you there is a random option in which the system will just pick out 6 random numbers for you.
As a premium member you will not be required to log in every day to enter your numbers. You can initially choose which numbers you want to use and then your numbers will be submitted automatically every day without you having to log in. This is ideal if you are a busy person and you might not have the time to enter the numbers yourself. Also, if you are a bit forgetful a premium membership is an ideal option as it really is a set-and-forget system that you can benefit from. If you love games that imply numbers, you will certainly enjoy games such as Keno or even Slot Machines. Should you want to take a look, visit clickonlinecasinos.com, a must-see site!
What prizes can a free member win?
There is no difference in the prizes for a free member and a premium member. The daily prizes that can be won include electrical items such as iPhones and iPads and MacBooks too. Or you can opt for a cash equivalent if you like. These prizes are eligible to any player that gets 6 out of 6 numbers for that days drawing, as long as they entered their numbers on time (a premium member would never have to worry about this).
If you get 2 to 5 numbers correct then you will win points. These points can then be exchanged for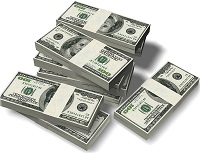 additional tickets for the weekly 1 Million Dollar draw. 5 points will get you 1 additional ticket for the $1m weekly draw, so you can exchange as many points as you have at any given time for that weeks main draw.
A free member will need to log in to their account and manually exchange the points for a ticket or tickets, whereas a premium member can set this up to be done automatically. So there really are a lot of opportunities for a free player, but if you want to automate everything so you know your numbers will be in on time then you should choose the iLotto premium membership.