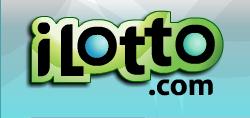 The online lottery site iLotto.com has really caught on and is now a very popular way to play the lottery online every day of the week. While most states in the US and provinces in Canada have their own lotteries that you can enter, playing iLotto gives you the chance to play every day from the comfort of your own home, as you will never have to go out and buy a physical ticket.
iLotto.com is purely an online service, so all you need to do to play is register for an account and then you will be able to play their daily games, as well as the big weekly draw for the $1 million dollar jackpot. As long as you meet the terms and you are eligible to play (age and location will be factors towards your eligibility) then you can start to play in their daily and weekly draws from today.
Where are you not able to play iLotto in the US and Canada
Although you are able to play iLotto across most of the U.S and Canada, there are a few restrictions. If you live in the US, then the states of Florida and New York will not be able to register and play at iLotto.com. If you are from Canada then the province of Quebec is also not eligible to play either. As far as other U.S owned territories, you will not be able to play at iLotto if you are from Puerto Rico, Guam and the U.S Virgin Islands.

These restrictions in the above mentioned areas are due to local laws. But any other states and provinces other than those mentioned will be able to register an account at iLotto.com and start playing from today.
How to sign up for an iLotto account
Signing up for an account at iLotto is very easy and will only take you a couple of minutes. You first need to provide a valid email address (this is important as any time you win you will be notified to this email address), and then a password for your account. You will also need to provide your name, D.O.B and your current address. The process is pretty much the same you will find when you register with online casinos.
Once you have signed up for a free account you will also have the option of signing up for the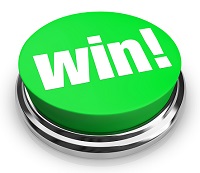 iLotto premium account. This will allow you to completely automate the process of entering your numbers for both the daily games and the weekly jackpot games. Once you have set it up initially you will not be required to sign into your account again, as everything will be posted automatically for you every day. The cost of the premium account is just $19.99 a month.
You can still play with a free membership, so you do not have to sign up to the premium level in order to enjoy the iLotto games. If you do have a free membership you will need to access your account every day and enter the numbers manually. So if you are a busy person, or you may forget it is always a good idea to go for the premium account so you can be assured that you never miss any of the draws.